Archives by date
You are browsing the site archives by date.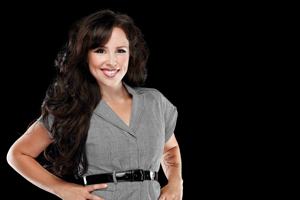 By UBC Faculty of Law on May 20, 2013
Kinwa's research represents the culmination of many years of reflection on indigenous issues.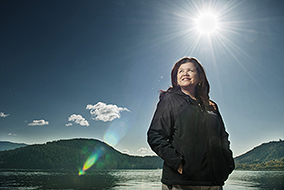 By Simmi Puri on May 13, 2013
For former Chief Leah George-Wilson, law school was a natural choice.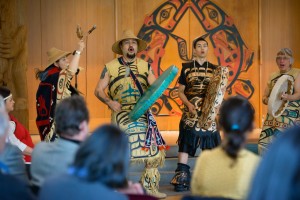 By Maryel Sparks-Cardinal on April 29, 2013
On April 19, 2013, university leaders, faculty, staff, students, and other guests came together to celebrate this history and to recognize the Directors, staff, faculty, students, community members and artists who have made lasting contributions over the past 25 years.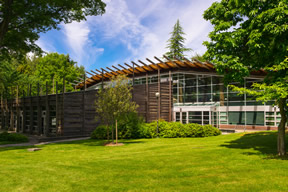 By Thane Bonar on April 19, 2013
On Friday, April 19th, UBC will be celebrating 20 years since the opening of the First Nations Longhouse and the 25th Anniversary of the First Nations House of Learning.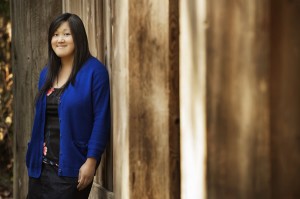 By Heather Amos on April 4, 2013
Shared past of Chinese farmers and Musqueam Nation unearthed by student Sarah Ling with the help of the Community Learning Initiative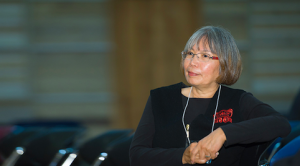 By Linc on April 1, 2013
Jo-ann Archibald, a member of the Sto:lo Nation, has helped transform Indigenous education in Canada. This spring, the American Educational Research Association (AERA) recognized Archibald's contributions . . .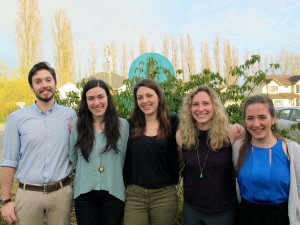 By First Nations Studies Program on March 28, 2013
This year's group of First Nations Studies Program Practicum Student Researchers will be presenting their Practicum Projects in the Sty-Wet-Tan Great Hall on Monday, April 8th.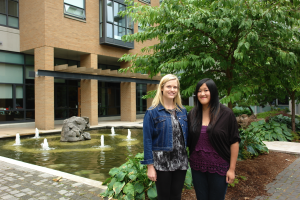 By Sarah W.Y. Ling on March 21, 2013
Over the past decade, progressive initiatives have been formed at UBC to respond to the ways in which insufficient education and professional training regarding Indigenous topics and issues manifest in classroom discussions and campus operations…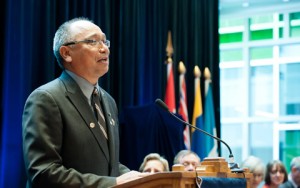 By UBC Public Affairs on March 19, 2013
The University of British Columbia will honour advocates who have fought for human rights and the environment at this year's spring graduation ceremonies.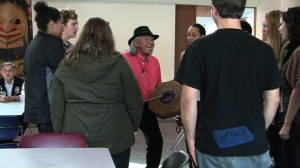 By Maryel Sparks-Cardinal on March 7, 2013
Every Tuesday, the UBC Aboriginal student community comes together for a lunch and Information Session in Sty-Wet-Tan, the Great Hall of the First Nations Longhouse.