As a prospective First Nation, Métis or Inuit student you will find in this section information and resources to help make an informed choice about coming to UBC Vancouver.
As a current undergraduate and graduate student you will find information to help you navigate the numerous resources available on campus, all designed with your well-being and academic success in mind.
In both cases, you will find interesting stories relevant to your prospective or current experience as an Aboriginal student at UBC. Please take some time to enjoy them.
If you don't find what you are looking for in this section or if you think we should add something,
please tell us
.
Student Stories
On Saturday, November 26th, at 11 a.m., the First Nations House of Learning will be hosting a graduation celebration at the First Nations Longhouse to honour participating Indigenous graduates from the Fall 2022 class. The event will see Indigenous students walking through the Longhouse's ceremonial door into Sty-Wet-Tan Great Hall, whereupon each will be acknowledged […]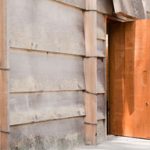 Gardens Canada has selected the Indigenous Health Research and Education Garden — xʷc̓ic̓əsəm Garden — at the UBC Farm to Canada's Garden Hall of Fame, as part of the 2000-2022 class. The Indigenous Garden, led Dr. Eduardo Jovel, who is currently the interim director of the First Nations House of Learning until June 30, 2022, […]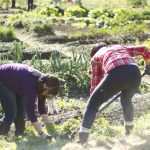 On Saturday, May 28th, the First Nations House of Learning hosted a graduation celebration event at the First Nations Longhouse to honour 60 participating Indigenous graduates from the Fall 2021 and Spring 2022 classes, from a combined total of 260 Indigenous graduates at UBC Vancouver. The event saw Indigenous students walking through the Longhouse's ceremonial […]