UBC has a number of Indigenous faculty members across disciplines at the Vancouver campus. These faculty members are actively involved in research, teaching, or administration, much of it with an Indigenous focus and substantial community engagement.
See also: Indigenous-focused programs at UBC
---
Faculty of Applied Science
Faculty of Arts
Faculty of Education
Faculty of Land and Food Systems
Peter A. Allard School of Law
Faculty of Medicine
Faculty of Science
UBC Library
Indian Residential School History and Dialogue Centre
---
---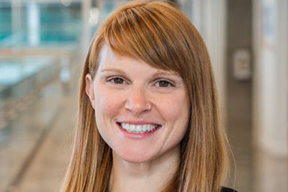 Faculty of Applied Science
Dr Maggie Low
Assistant Professor, School of Community and Regional Planning
Dr Low, a status member of Wikwemikoong Unceded Territory, seeks to advance a better understanding of Indigenous sovereignty as it is expressed outside the Canadian courts, with a focus on the implications of these expressions for the well-being of Indigenous communities. She also seeks to showcase the strength and strategies of Indigenous Nations and communities as they assert authority over their territories and work towards a renewed relationship with non-Indigenous Canadians. Her doctoral research examined practices of Indigenous sovereignty expressed through strategic planning, more especially, the negotiation and implementation of reconciliation agreements between the Heiltsuk Nation and the Province of British Columbia and the Government of Canada.
---

Dr Margaret Moss
Associate Professor, School of Nursing
Dr Moss is an enrolled member of the Mandan, Hidatsa, and Arikara Nation (Three Affiliated Tribes of North Dakota), and has equal lineage as Canadian Sioux/ Saskatchewan. She is the director of the First Nations House of Learning and an Associate Professor in the School of Nursing. Dr. Moss is the first and only American Indian to hold both nursing and juris doctorates, and published the first nursing textbook on American Indian health (Springer 2015).
---
Faculty of Arts
Mr Billy-Ray Belcourt
Assistant Professor in Indigenous Creative Writing
Billy-Ray Belcourt is from the Driftpile Cree Nation. A 2016 Rhodes Scholar, he holds a M.St. in Women's Studies from Oxford University. A 2018 P.E. Trudeau Foundation Scholar, he is wrapping up a Ph.D. in English from the University of Alberta. He is the author of This Wound is a World (Frontenac House 2017), winner of the 2018 Canadian Griffin Poetry Prize, NDN Coping Mechanisms: Notes from the Field (House of Anansi Press 2019), and the forthcoming A History of My Brief Body (Hamish Hamilton 2020).
---

Dr Candis Callison
Associate Professor, School of Journalism
Dr Callison received her Ph.D. from MIT's Program in Science, Technology, and Society, and a M.Sc. from MIT's Comparative Media Studies Program. Her research interests include media change, public engagement on complex science and environment issues, and how new media is shaping the efforts and practices of science journalists, scientists, and social movements. Candis is a member of the Tahltan Nation of northwestern B.C.
---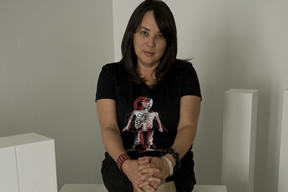 Ms Dana Claxton
Associate Professor, Art History, Visual Art and Theory
Ms Claxton is of Hunkpapa Lakota ancestry and her family reserve is Lakota First Nations -Wood Mountain in southwest Saskatchewan. She works in film, video, photography, single and multi channel installation and performance art. Her practice investigates beauty, the body, the socio-political and the spiritual.
---
Dr Glen Coulthard
Associate Professor, First Nations and Indigenous Studies and Political Science
Dr Coulthard has written and published numerous articles and chapters in the areas of Indigenous thought and politics, contemporary political theory, and radical social and political thought. His book Red Skin, White Masks: Rejecting the Colonial Politics of Recognition (University of Minnesota Press) was released in August 2014. He is a member of the Yellowknives Dene First Nation.
---
Mr Larry Grant
Adjunct Professor, First Nations and Endangered Languages Program
Mr Grant is an Elder from the Musqueam First Nation in Vancouver, BC. He is an Adjunct Professor in the University of British Columbia First Nations Languages Program, the Language and Culture Consultant for Musqueam First Nation.
---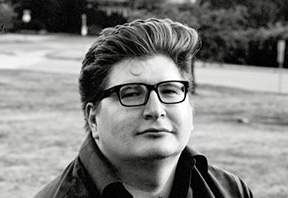 Dr Dallas Hunt
Assistant Professor, Department of English Language and Literatures
Dallas Hunt is Cree and a member of Wapsewsipi (Swan River First Nation) in Treaty 8 territory in Northern Alberta. He has had creative and critical work published in the Malahat Review, Arc Poetry, Canadian Literature, Settler Colonial Studies, and the American Indian Culture and Research Journal. His first children's book, Awâsis and the World-Famous Bannock, was published through Highwater Press in 2018, and was nominated for the Elizabeth Mrazik-Cleaver Canadian Picture Book Award. He is an Assistant Professor of Indigenous Literature.
---
Dr Carl Johnson
Senior Instructor, Classical, Near Eastern and Religious Studies
A member of the Nhla7kapmx First Nation, Lytton Band, Dr. Johnson is a Senior Instructor in the Department of Classical, near Eastern and Religious Studies.
---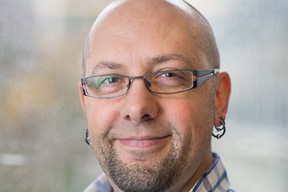 Dr Daniel Heath Justice
Professor, English and First Nations and Indigenous Studies; Canada Research Chair in Indigenous Literature and Expressive Culture
Daniel Heath Justice is a Colorado-born Canadian citizen of the Cherokee Nation. He specializes in Aboriginal Studies and Indigenous Native North American literatures, cultural studies and literary history, and speculative fiction.
---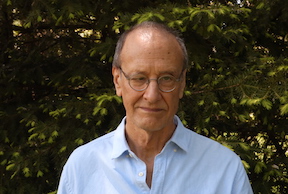 Dr Linc Kesler
Associate Professor, English and First Nations and Indigenous Studies
Dr Kesler's indigenous ancestry is Oglala Lakota. His research work focuses on the relationship between technological change and the representation of knowledge, a topic vital to strategizing the survival of Indigenous communities. He is also interested in developing uses of emerging technologies that serve the needs of Indigenous communities.
---
Dr Lindsay Lachance
Assistant Professor, Theatre Studies (On-leave till August 30, 2021)
Dr. Lindsay Lachance, who is from an Algonquin Anishinaabe family, played a leading role in the direction of the Indigenous Theatre department at the National Arts Centre as the first Artistic Associate. She earned her PhD in Theatre from the University of British Columbia and, in January 2018, successfully defended her dissertation titled "The Embodied Politics of Relational Indigenous Dramaturgies." Lindsay's academic work exists at the intersections of Indigenous Theatre and Critical Indigenous Studies, where she celebrates and supports Indigenous theatre theory and dramaturgical structures.
---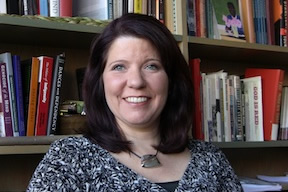 Dr Sheryl Lightfoot
Associate Professor, First Nations and Indigenous Studies and Political Science; Canada Research Chair in Global Indigenous Rights and Politics; Senior Advisor to the President on Indigenous Affairs
Dr Lightfoot is Anishinaabe, an enrolled citizen of the Lake Superior Band of Ojibwe, at the Keweenaw Bay Community in northern Michigan. Her research interests include global Indigenous peoples' politics, Indigenous diplomacy, Indigenous social movements, and critical international relations. She publishes articles in both Indigenous studies and international relations venues. In 2018, she was appointed Senior Advisor to the President on Indigenous Affairs
---
Mr Duncan McCue
Adjunct Professor, School of Journalism
Duncan McCue is a national reporter for CBC-TV News in Vancouver. His current affairs documentaries are featured on the CBC's flagship news show, The National, and the 6 o'clock news Canada Now. Duncan has also taught documentary journalism to Indigenous students at First Nations University and Capilano College. Duncan is Anishinaabe (Ojibwa), and a member of the Chippewas of Georgina Island First Nations in southern Ontario.
---
Dr Charles R. Menzies
Professor, Anthropology
Dr. Menzies, a member of Gitxaała Nation and an enrolled member of the Tlingit and Haida Tribes of Alaska, was born and raised in Prince Rupert, BC. His primary research interests are the production of anthropological films, natural resource management, political economy, contemporary First Nations' issues, maritime anthropology, and indigenous archaeology. He is also the Director of Cultural and Heritage Research for Gitxaała Nation.
---
Dr Dory Nason
Senior Instructor, First Nations and Indigenous Studies and English
Dory Nason is Anishinaabe and an enrolled member of the Leech Lake Band of the Minnesota Chippewa Tribe. She holds a joint position with First Nations Studies and the Department of English. Her research focuses on contemporary Indigenous Feminisms and related Native women's intellectual history and contemporary Native literature.
---
Ms Jeneen Frei Njootli
Assistant Professor, Art History, Visual Art & Theory
Jeneen Frei Njootli is an indigiqueer artist working in performance, sound, textiles, images, collaboration, workshops and feral scholarship. They have lived in unceded Musqueam, Squamish and Tsleil-Waututh shared territory on and off for 15 years and are a member of the Vuntut Gwitchin Nation with settler Czech and Dutch ancestry. Represented by Macaulay & Co. Fine Art, they are presently an Associate Professor at the University of British Columbia located in unceded Musqueam territory.
---
Dr Bernard Perley
Director & Associate Professor, Institute for Critical Indigenous Studies
Bernard C. Perley is Maliseet from Tobique First Nation, New Brunswick. He holds Bachelor of Fine Arts (studio arts) and Master of Architecture (architectural design) degrees from the University of Texas, Austin. His PhD is in Social Anthropology from Harvard. His academic training is interdisciplinary and aims to transcend disciplinary boundaries to serve his commitment to Indigenous community-based research and advocacy.
---
Dr Richard Vedan
Associate Professor Emeritus, School of Social Work
Richard Vedan, Secwepemc, joined the UBC School of Social Work in 1995 and is former director of the First Nation House of Learning and Senior Advisor to the President on Aboriginal Affairs (2001-2008). His research has addressed identity issues, authenticity, multi-generational traumatic stress disorder, violent behaviour in First Nations communities and the benefits of traditional healing practices. He retired on January 1st, 2014.
---
Faculty of Education
Dr Cash Ahenakew
Associate Professor, Department of Educational Studies
Research experience and interests focus on the areas of international indigenous studies in education, indigenous curriculum and pedagogy and indigenous health and well being. He has been a research associate in international research projects on global citizenship education, international indigenous networks, and critical intercultural education at the universities of Oulu (Finland) and Canterbury (Aotearoa/New Zealand). Cash is Plains Cree and his family comes from Ahtahkakoop Cree Nation.
---
Ms Jennifer Anaquod
Fraser Valley Coordinator, NITEP
Jennifer Anaquod, from Muscowpetung First Nation in Saskatchewan, has been a guest on Coast Salish territory for many years now. Currently a PhD student in Curriculum Studies at UBC, her academic research relates to how personal narrative plays a role in the academic success of Indigenous students. She teaches courses at NITEP field centres.
---
Dr Jo-Ann Archibald
Professor Emeritus, Education
Dr Archibald (Sto:lo), formerly the director of the First Nations House of Learning and the Indigenous Teacher Education Program (NITEP), and former Associate Dean for Indigenous Education in the Faculty of Education, retired in 2017.
---
Dr Peter Cole
Associate Professor, Curriculum and Pedagogy
Dr. Cole is a member of the Douglas First Nation (Southern Stl'atl'imx) as well as having Welsh/Scottish heritage. He has considerable experience as a researcher and educator in Indigenous education, with expertise in curriculum theory, Indigenous epistemology and pedagogy, research methodology, traditional indigenous technologies, and Indigenous perspectives in environmental and sustainability education.
---
Dr Candace Kaleimamoowahinekapu Galla
Associate Professor, Language and Literacy Education & First Nations and Endangered Languages
Growing up in a sugar plantation town in Kaʻū, Dr. Galla was exposed to an array of languages and cultures from a young age and continued learning about her Hawaiian language and culture formally at Kamehameha Schools on Kapālama campus in Honolulu. She went on to study Linguistics at the University of Arizona and received a PhD in Language, Reading and Culture. Her research explores what types of technology initiatives Indigenous language communities are using to revitalize, maintain, and promote their language.
---
Dr Jan Hare
Professor, Language and Literacy Education; Associate Dean, Indigenous Education; Director, Indigenous Teachers and Education Program (NITEP)
Jan Hare is an Anishinaabe from the M'Chigeeng First Nation. She is an Associate Professor in the Department of Language and Literacy Education. Her research interests include the social practices of literacy in Aboriginal families, schools and communities. She has a particular interest in Aboriginal early learning and youth issues. She is mentoring doctoral students working on Aboriginal language revitalization and Aboriginal education.
---
Dr Margaret Kovach
Professor, Department of Educational Studies
Margaret Kovach (Sakewew p'sim iskwew) is of Nêhiyaw and Saulteaux ancestry from Treaty Four, Saskatchewan. She is the author of the book Indigenous Methodologies: Characteristics, Conversations, and Contexts. Her teaching interests include Indigenous research methodologies, Indigenous adult and higher education, and anti-oppressive teacher education. Her research is in the area of Indigenous higher education and explores ways in which Canadian universities can cultivate environments that enhance the experience for Indigenous scholars and graduate students.
---
Dr Shannon Leddy
Instructor, Coordinator, EDUC 440
A member of the Metis Nation of BC with Irish heritage, Dr Leddy is a Vancouver-based teacher and writer whose practice focuses on decolonizing education and Indigenous education within teacher education. Her PhD research at Simon Fraser University focused on inviting pre-service teachers into dialogue with contemporary Indigenous art as a mechanism of decolonizing education and in order to help them become adept at delivering Indigenous education without reproducing colonial stereotypes.
---
Dr Michael Marker
Associate Professor, Educational Studies; Director, T'Skel Graduate Studies
Dr Marker (Arapaho) studies the ethnohistory of education and the politics of Indigenous knowledge, primarily in the Coastal Salish region. His research has foregrounded the ways that colonizing powers have imposed ideologies and cosmologies on Aboriginal communities and the remarkable resistance strategies of Native people.
---
Dr Amy Parent
Assistant Professor, Educational Studies
Dr Amy Parent, Nisga'a, works with Indigenous youth, communities, and research-intensive universities across British Columbia in order to identify proactive ways to transform Indigenous students' transition to higher education. Her research is grounded in Indigenous methodologies through collaborative partnerships with Indigenous communities to support self-determination needs through community-based research.
---
Ms Marny Point
Lecturer, First Nations Language Program; Urban Coordinator, NITEP
Ms. Point is a member of the Musqueam Band of the Coast Salish Tribes. As Urban Program Coordinator she is the program advisor for the first and second year NITEP students. She also teaches B.Ed. courses dealing with issues in First Nations education and the second year class for the First Nations Languages program, Intermediate Salish.
---
Dr Johanna Sam
Assistant Professor, Human Development, Learning, and Culture & NITEP
Dr. Johanna Sam, Tŝilhqot'in, offers expertise in adolescent development, technology, and Indigenous ways of knowing and teaches across two programs: Human Development, Learning, and Culture and Native Indigenous Teacher Education Program (NITEP). As a culturally responsive educator, she contributes in diverse areas that include: Indigenous teacher education, social justice, curriculum and pedagogy, and enhancing undergraduate students' learning experience.
---
Faculty of Land and Food Systems
Dr Eduardo Jovel
Associate Professor, Botanical Garden & Centre for Plant Research; Director – Indigenous Research Partnerships
Dr Jovel's research interests include ethnobotany, mycology, natural product chemistry and Aboriginal health. In the last 10 years he has taken an active role in Aboriginal health research, including Indigenous medicinal systems, food security, environmental health, research ethics, and Indigenous research methodologies.
---
Peter A. Allard School of Law
Ms Patricia M. Barkaskas
Instructor, Law; Academic Director, Indigenous Community Legal Clinic
Ms Barkaskas, M.A. (History), J.D., has worked closely with Indigenous peoples in their encounters with the justice system and has worked as a historical legal researcher for the Indian Residential Schools Settlement Agreement. Her teaching and research interests include restorative justice and experiential learning in clinical legal education. She was born in Alberta and is Métis.
---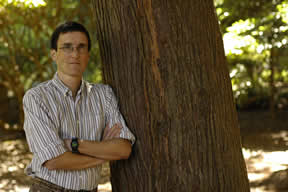 Dr Gordon Christie
Professor, Law
Dr Christie has taught in universities in Canada and the United States, in Faculties of Law, and Departments of Philosophy and Indigenous Studies, including Assistant Professor at Osgoode Hall Law School (1998-2004) where he also acted as Director of the Intensive Program in Aboriginal Lands, Resources and Governments. Dr Christie's research fields include Aboriginal legal issues, legal theory, and tort. His ancestry is Inupiat/Inuvialuit.
---
Ms Darlene Johnston
Associate Professor, Law; Academic Director, Indigenous Legal Studies Program
Professor Johnston is a member of the Chippewa Nawash First Nation in Ontario. Her teaching areas include Indigenous legal traditions, Canadian Aboriginal and treaty rights, and law & colonialism. Her current research focuses on the relationship between totemic identity, territoriality and governance.
---
Dr Johnny Mack
Assistant Professor, Law and First Nations and Indigenous Studies
Johnny Mack is a Nuu-chah-nulth law scholar with research interests in Indigenous legal traditions, Indigenous constitutionalism, subjectivity, critical theory, postcolonial theory, legal pluralism, and settler law. In 2011 he was selected as a Trudeau Foundation scholar.
---
Ms Mary Ellen Turpel-Lafond
Professor, Law
Mary Ellen Turpel-Lafond, or Aki-kwe, is Cree and Scottish. She is recognized internationally for her pioneering work as British Columbia's first Representative for Children and Youth. As a lawyer and provincial judge, Ms.Turpel-Lafond has also been involved in projects relating to improving supports for Indigenous peoples, especially in addressing the unique circumstances and needs of children and youth involved in the justice system. Ms. Turpel-Lafond also serves as director of the Indian Residential School History and Dialogue Centre.
---
Faculty of Medicine
Dr Nadine Caron
Associate Professor, Medicine, Department of Surgery
Dr Nadine Caron, Associate Professor, Faculty of Medicine, Department of Surgery, teaches at the Northern Medical Program at the University of Northern British Columbia. She currently resides in Prince George, BC where she is a general and endocrine surgeon at the Prince George University Hospital. She is passionate about Indigenous peoples' health and Canadian health policy. Nadine is Anishnawbe from the Sagamok First Nation.
---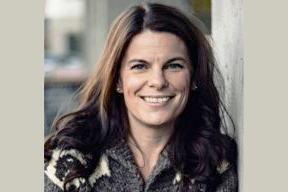 Dr Shannon Waters
Clinical Assistant Professor, SPPH, Epidemiology, Biostatistics and Public Health Practice
Dr. Shannon Waters, Stz'uminus First Nation, completed UBC's First Nations Family Practice program and completed specialty training in Public Health and Preventive Medicine. In addition to working as a family doctor, she has worked as Director of Health Surveillance, First Nations and Inuit Health Branch; Acting Senior Medical Officer, Vancouver Island Region, First Nations Health Authority; Medical Director, Vancouver Island Health Authority; and Aboriginal Physician Advisor, Ministry of Health. She is currently a local Medical Health Officer with the Vancouver Island Health Authority.
---
Faculty of Science
Dr Andrea Reid
Assistant Professor, Institute for the Oceans and Fisheries
Principal Investigator, Centre for Indigenous Fisheries
Dr. Reid is a citizen of the Nisga'a Nation. Her research program adopts highly interdisciplinary and applied approaches to improving our understanding of the complex interrelationships between fish, people and place. Reid's PhD in Biology (Governor General's Gold Medal; Carleton University '20) centered on multiple stressor effects on Pacific salmon, using tools and insights from Western and Indigenous sciences in tandem. Reid is a cofounder of Riparia, a Canadian charity that connects diverse young women with science on the water to grow the next generation of water protectors.
---
UBC Library
Ms Karleen Delaurier-Lyle
Information Services Librarian, Xwi7xwa Library
Karleen is Anishinabek (Lac Seul First Nation), Cree (Berens River First Nation), and settler, and was born and raised as an uninvited guest on the unceded, ancestral, and traditional territory of the Syilx/Okanagan People. She received her BA from UBCO in Indigenous Studies and Gender and Women's Studies. Afterward, she earned her Master's in Library and Information Studies at UBC Vancouver.
---
Ms Sarah Dupont
Head Librarian, Xwi7xwa Library
Ms. Dupont, Métis, is from Prince George, BC and an alumnus of the University of Northern BC. She received a Masters of Library and Information Studies at the University of Alberta, where her research interests focused on information seeking behaviours of urban Métis youth. Ms. Dupont oversees the operation and direction of Xwi7xwa Library.
---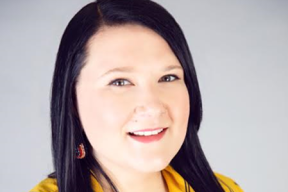 Ms Kayla Lar-Son
Indigenous Programs and Services Librarian, Xwi7xwa Library
Kayla Lar-Son is a member of the Metis Nation of Alberta, with mix Ukrainian heritage, and is originally from Tofield Alberta. She holds a BA in Native Studies from the University of Alberta, 2016, and an MLIS from the University of Alberta, 2018. Her research interests are Indigenous librarianship, data sovereignty, Indigenous Knowledge transmission, and critical librarianship.
---
Indian Residential School History and Dialogue Centre
Ms Kim Lawson
Research and Community Liaison Librarian, IRSHDC
Kim Lawson is a member of the Heiltsuk Nation. She has a Masters in Library and Information Studies from UBC iSchool, and has previously worked at Xwi7xwa Library. Her work at the IRSHDC focuses on education, community engagement and research, where she sees the interconnectedness of cultural humility and information services as Indigenous informatics.
---
Dr Tricia Logan
Assistant Professor, UBC School of Information; Assistant Director, Research and Engagement, IRSHDC
Tricia Logan is a Métis scholar with more than 18 years of experience working with Indigenous communities and residential school survivors in Canada. She has held roles at the National Centre for Truth and Reconciliation, the Canadian Museum for Human Rights, and the Legacy of Hope Foundation. Her research interests include residential schools, genocide and settler colonialism.
---