Gifts from alumni, parents, students, corporations, foundations and other friends help the UBC community to reach its goals of supporting Indigenous education and community engagement and expanding many leading Indigenous programs across the university. Donations can be made to programs, departments or initiatives on campus, or donors may wish to contribute to areas of greatest need.
Please contact the First Nations House of Learning for more information on programs and initiatives or contact Kari Streelasky, UBC Development, for more information about giving to Indigenous initiatives, or visit Indigenous Initiatives at UBC Development and Alumni Engagement.
We are extremely grateful for any assistance that we receive. Every gift makes a difference. Your support enriches the experiences of students, and through them, our community and our world. It supports valuable and necessary research and developing ways of working together that will shape our future.
Please see the stories below to learn how others have supported Indigenous engagement at UBC.
Giving Stories
The University of British Columbia Press (UBC Press) has been awarded US$490,000 (C$650,000) to undertake a 15-month research project leading to the design of a business plan and conceptual framework for supporting interactive digital publications in Indigenous studies. The new generation of digital publishing is moving beyond the "e-book," to engage readers in more relevant […]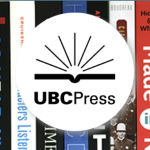 This past May, the Verna J. Kirkness Science and Engineering Education Program and UBC hosted 31 Indigenous high school students, where they immersed themselves into campus life, including enjoying quality time in science and engineering labs doing hands-on research. In addition to being mentored by professors and graduate-level students, the grade 11 and 12 students […]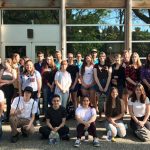 June 5, 2018 – Retired Canadian diplomat and Corporate Director, John P. Bell, a graduate of UBC Commerce class of 1962, recently provided for a gift in his will to support the First Nations House of Learning at UBC, which is housed in the First Nations Longhouse. His father, businessman and philanthropist Jack Bell, was […]