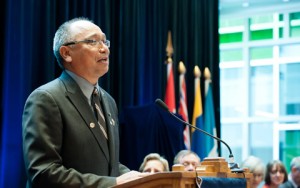 By UBC Public Affairs on March 19, 2013
The University of British Columbia will honour advocates who have fought for human rights and the environment at this year's spring graduation ceremonies.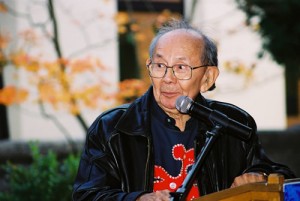 By Thane Bonar on March 7, 2013
The BC Flag (Main Mall and Agronomy Road) has been lowered today, Wednesday, March 6, in remembrance of Alfred John Scow, C.M., O.B.C.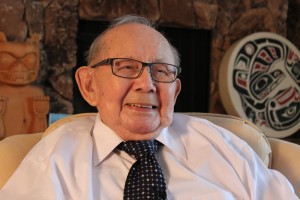 By Thane Bonar on March 5, 2013
Each of us at the First Nations House of Learning was deeply saddened to learn of the passing of our elder, the Honourable Alfred J. Scow. Alfred has made a lasting contribution to the University and Canada. He is an inspiration to all of us.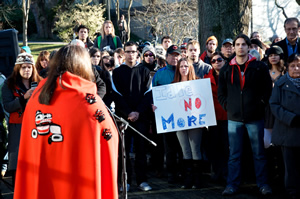 By Glen Coulthard on January 7, 2013
Dr. Glen Coulthard, a member of the Yellowknives Dene First Nation and an assistant professor in the UBC First Nations Studies Program and the Department of Political Science, has written a short analysis of the historical context that led to the Royal Commission on Aboriginal Peoples (RCAP) in an effort to get a better understanding of the transformative political possibilities in the present moment.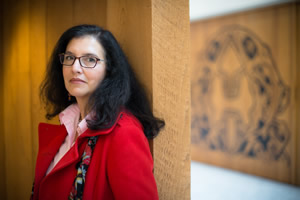 By Silvia Moreno-Garcia for UBC Reports on December 11, 2012
When Melania Alvarez's son was placed in a lower-level math class in junior high school, she was caught off guard. The Mexican-born mathematician, then working in Wisconsin, knew that Rodrigo had an aptitude for math.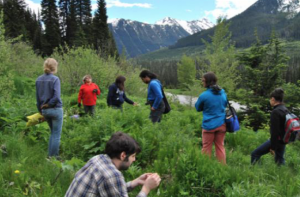 By Thane Bonar on December 4, 2012
The UBC College of Health Disciplines and Division of Aboriginal People's Health offers a practice-based Aboriginal health elective open to health science students…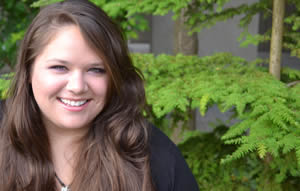 By Thane Bonar on December 3, 2012
Thirty-two UBC students are among the 167 Aboriginal students in B.C. who today were awarded scholarships by the Irving K. Barber British Columbia Scholarship Society…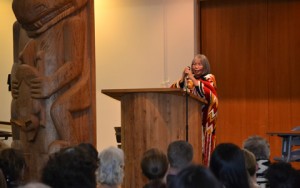 By UBC Public Affairs on November 20, 2012
Eleven Aboriginal doctoral students will graduate from the University of British Columbia's Faculty of Education this year – the largest number to graduate from an education faculty in any Canadian university in one year.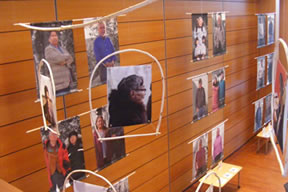 By UBC Law on November 10, 2012
UBC Law is hosting a special exhibition in the Franklin Lew Forum from October 29 to November 13 that tells the story of the Mackenzie Valley Pipeline Inquiry.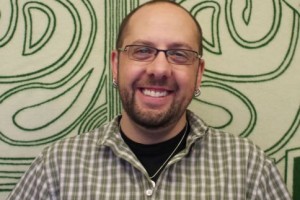 By Faculty of Arts on November 7, 2012
Author and educator Daniel Heath Justice has joined UBC as both the new chair of its First Nations Studies Program, and as an associate professor in the Department of English…. ArtsWIRE spoke with Justice about his new role, his goals for the First Nations Studies Program, and about his success as a fantasy author.