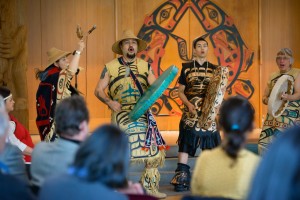 By Maryel Sparks-Cardinal on April 29, 2013
On April 19, 2013, university leaders, faculty, staff, students, and other guests came together to celebrate this history and to recognize the Directors, staff, faculty, students, community members and artists who have made lasting contributions over the past 25 years.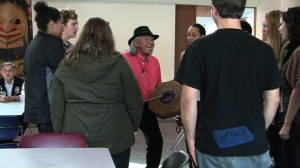 By Maryel Sparks-Cardinal on March 7, 2013
Every Tuesday, the UBC Aboriginal student community comes together for a lunch and Information Session in Sty-Wet-Tan, the Great Hall of the First Nations Longhouse.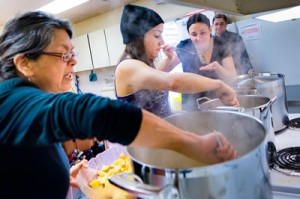 By Maryel Sparks-Cardinal on December 13, 2012
Once a month a group of students, faculty and staff come together and harvest produce at the Institute for Aboriginal Health Garden at the UBC Farm, and then prepare a community meal together at the UBC longhouse.