Archives by date
You are browsing the site archives by date.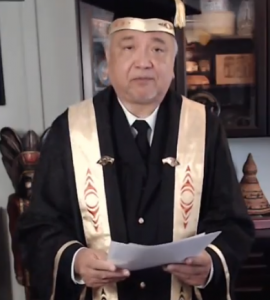 By wardk on November 26, 2020
At a historic ceremony this week, President Santa Ono officially installed the Honourable Steven Point (xwĕ lī qwĕl tĕl) as UBC's 19th Chancellor. For the first time, the installation ceremony, like other events held during this time of COVID-19 precautions, was a virtual affair. Watch: UBC Chancellor's Installation Ceremony 2020 In another first, the President […]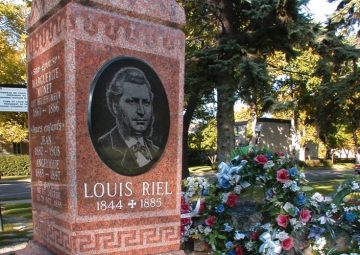 By FNHL Staff on November 16, 2020
Today, November 16, 2020, is the 135th anniversary of the execution of famed Métis leader, Louis Riel. Thus, it is a day for sombre contemplation of the person, but more so the struggle he led to have Métis land rights, culture and autonomy formally recognized during Canada's era of westward expansion. Notably, on two occasions, […]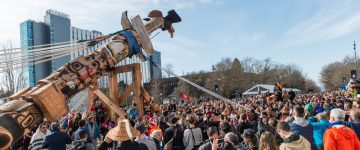 By UBC Media Relations on September 14, 2020
UBC marks a significant milestone in its commitment to truth and reconciliation with the launch of a new Indigenous Strategic Plan. Moreover, it is the first university in North America to commit to taking a human rights-based approach to its Indigenous strategic framework.
By FNHL Staff on July 14, 2020
On Saturday, June 27, 2020, the First Nations House of Learning hosted a virtual graduation celebration to honour and recognize the educational achievements of participating Indigenous graduates. This year's virtual offering replaced the usual in-person event held at the First Nations Longhouse, which wasn't held due to restrictions related to the COVID-19 outbreak. Similar to […]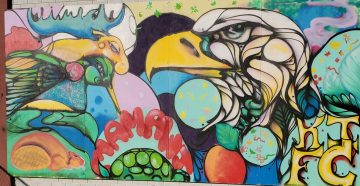 By UBC Language Sciences on July 7, 2020
Language revitalization could serve as a site for reconciliation between Indigenous and non-Indigenous people in the town of Kapuskasing. That's according to Language Sciences affiliate member, UBC Interdisciplinary Studies alumna and University of Western Ontario doctoral student Ricki-Lynn Achilles, who is working with Terrence Sutherland, Kapuskasing Friendship Centre cultural resource coordinator, to run a language […]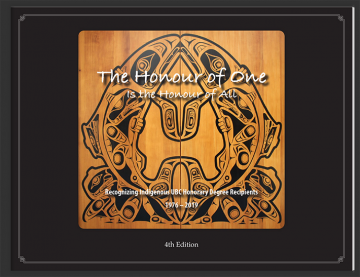 By wardk on June 19, 2020
In honour of this year's National Indigenous Peoples Day on June 21st and in anticipation of the upcoming virtual Indigenous graduation celebration on June 27th, the First Nations House of Learning is pleased to release The Honour of One is the Honour of All, a virtual sourcebook produced in tribute to the Indigenous individuals who […]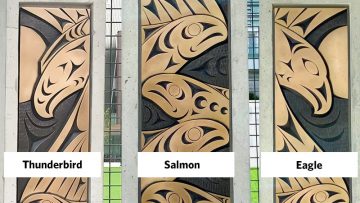 By C&CP on June 5, 2020
Ten cast bronze pieces created by Musqueam artist Brent Sparrow, collectively known as ʔəlqsən (Point Grey), were recently installed on concrete pillars lining the walkway separating the UBC Bus Exchange from the new MacInnes Field. ʔəlqsən is the hən̓q̓əmin̓əm̓ word for 'point of land', "Point Grey" is the English designation for a major point of […]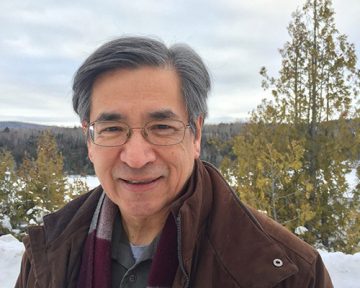 By Faculty of Arts on January 23, 2020
Dr. Bernard C. Perley is an Indigenous anthropologist and leading scholar in the field of language revitalization. The University of British Columbia welcomes Dr. Bernard C. Perley as the new Director of the Institute for Critical Indigenous Studies (CIS) in the Faculty of Arts. An Indigenous anthropologist and leading scholar in the field of language […]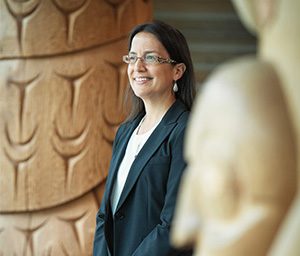 By UBC Media Relations on January 6, 2020
Dr. Nadine Caron — Canada's first female First Nations general surgeon — has been appointed to a newly created UBC position dedicated to improving cancer outcomes and wellness among Indigenous peoples. As the founding First Nations Health Authority Chair (FNHA) in Cancer and Wellness at UBC, Caron will examine the journeys and unique needs of […]