Archives by date
You are browsing the site archives by date.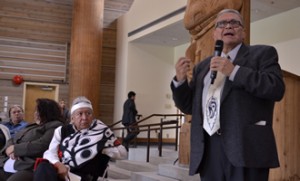 By Thane Bonar on November 4, 2011
The First Nations House of Learning welcomed nearly 200 senior university administrators, national Aboriginal leaders, faculty members, and residential school survivors on November 1st for a dialogue on the history and legacy of the Indian residential schools and the role that contemporary educational institutions can play in addressing them.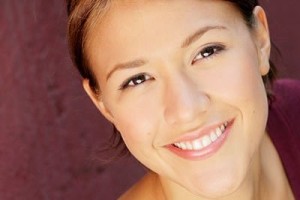 By Thane Bonar on November 4, 2011
Recent UBC Graduate Elle-Maija Tailfeathers' film "Bloodland" is being screened at film festivals around the world, starting with the Vancouver International Film Festival this fall.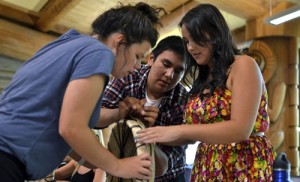 By Kirsten Scansen on November 4, 2011
From August 15- 31st 2011, nine new-to-UBC Aboriginal students took part in the Jump Start orientation program. Traditionally a program for international students, 2011 was the first year that an Aboriginal cohort was included alongside international students.