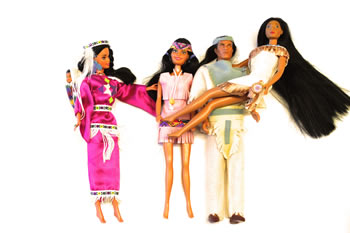 The University of British Columbia is located on the traditional, ancestral, and unceded territory of the hən̓q̓əmin̓əm̓ speaking Musqueam people. We thank Musqueam for its hospitality and support of our work.
UBC Library, in partnership with the Musqueam Indian Band, the Centre for Teaching and Learning Technology and the Museum of Anthropology, has coordinated a series of events in June.
Aboriginal (Un)History Month celebrates Aboriginal creativity, scholarship, and intellectual traditions. It aims to educate, and cultivate conversations about relationship, representation, and recognition.
The events, which include film screenings, discussions, lectures, exhibits and tours, introduce some of the dimensions of Aboriginal scholarship, and celebrate creative expression and pedagogy at UBC-Vancouver and beyond.
Throughout the month, these events introduce a wide range of Aboriginal experience and examine different meanings of the term "history" through the leadership of Aboriginal youth, research, media and curriculum resources.
Historic representations of Aboriginal peoples have contributed to the development of negative stereotypes. Ways of dislodging stereotypes are explored through a spectrum of imagery, objects, and texts from various media, including student films.
The month of June is designated as "Aboriginal History Month" by the federal government of Canada.
---
Aboriginal (Un)History Month was coordinated by UBC Library (Xwi7xwa Library, the Irving K Barber Learning Centre), the Center for Teaching, Learning and Technology, the Museum of Anthropology and the Native Youth Program.