Archives by date
You are browsing the site archives by date.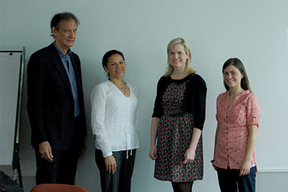 By Alicia Woodside on August 19, 2011
In the post-secondary classroom, discussing Aboriginal topics can be a challenge, both for students of Aboriginal and non-Aboriginal heritage, and for their instructors. A constructive and respectful dialogue around these issues requires a deep level of understanding, yet the complex history that informs these topics makes it difficult for students to enter these conversations, and […]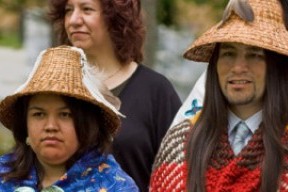 By Thane Bonar on August 19, 2011
Starting with Frank Calder in 1946, countless distinguished and influential Aboriginal figures have graduated from UBC. Alumni include political leaders, artists, poets, authors, judges, and musicians who have gone on to profoundly influence Canadian politics and culture.
By UBC Human Resources on August 19, 2011
Through a Healthy Workplace Initiative Program grant, a team from the First Nations House of Learning (FNHL) and the Institute for Aboriginal Health (IAH) has begun hosting a monthly community Feast Bowl meal that celebrates Aboriginal traditions, healthy eating, locally grown food, and the community of First Nations, Métis and Inuit people on the Vancouver […]