Post-secondary education is expensive, but that shouldn't stop you from coming to UBC. Financial support is available, and there are people and resources to help you manage your money and develop a financial plan. Here you will find out who to contact for advice, where to get started on your financial plan, and information on possible funding sources.
---
Financial Advising
From the start of your degree, until the day you graduate, Enrolment Services Advisors (ESAs) are a great point of contact for help with anything from paying tuition or making a budget to requesting a transcript or changing your program. They can also guide you through UBC regulations and processes to make sure you get the support you need, when you need it. They can look at potential awards, scholarships, loans and grant opportunities to help you fund your time at UBC or help answer any questions you may have about being a sponsored student.
All undergraduate students have an ESA assigned to them for personalized advising. Additionally, there is an Aboriginal ESA Team available, and any Aboriginal undergraduate, graduate or post-baccalaureate student can contact the Team Lead to make an appointment for one-on-one advising.
Contact
Aboriginal Student Team Lead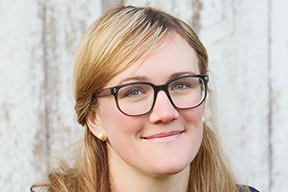 Tara Drage
Enrolment Services Advisor
Phone 604-827-0114
tara.drage@ubc.ca
---
Costs
There are a variety of costs associated with pursuing a post-secondary education. These include tuition, housing, student fees, books, meals, entertainment, and unexpected expenses. Factors like where you live or the amount of time it takes to complete your degree may also affect how much you need to spend.
To get started on planning for expected costs, visit the UBC Student Financial Planning page or go directly to the online cost calculator to help assess your expenses, including tuition and other costs for specific programs. You are encouraged to share your cost calculations with an Enrolment Services Advisor to discuss them in detail.
Housing is a major expense associated with obtaining a post-secondary degree. While many students wish to live on or near campus, others choose to live some distance away, therefore costs associated with transportation will need to be factored into your budget.
For prospective and returning students, including parents and guardians, information on campus housing costs is found on the Student Residence – Vancouver site.
For information on off-campus housing, visit the Living Off-Campus page.
---
Funding Sources
You may want to consider the following options for funding your education at UBC:
Scholarships and Awards
There are a variety of scholarships and awards available to all students at UBC. They are awarded based on a number of different criteria, including academic standing, involvement in extra-curricular activities, or financial need. Check them out and see if you qualify.
Scholarships, Awards & Bursaries site
In addition to applying for general student awards, Aboriginal students are encouraged to apply for awards specifically available to them.
Awards for Aboriginal Students
Band Sponsorship/Third Party Billing
Some Aboriginal students are eligible to receive support from their Band to pay for their post-secondary education. Financial Services can bill your Band directly for your tuition and fees.
Learn more about third party billing
Loans
If you find it necessary to take on a student loan to complete your degree, it is important to know you become eligible for the UBC Bursary Program, which can help meet unmet financial needs.
Work Learn Program
UBC offers the Work Learn Program which allows students to work part-time on campus during their studies. For example, during both the Winter and Summer Sessions a number of students work at the First Nations Longhouse and other Indigenous units and programs across campus in a variety of positions. Other students choose to work part time outside of the university while completing their studies.
Visit these sites to learn more about these opportunities:
Emergency Support
Sometimes even with the best planning, the unexpected happens. If you find yourself in a financial emergency, contact your Enrolment Service Advisor right away to discuss what options are available.
Learn more by visiting here or call 604-822-9836 to make an appointment.